Ange du destin
PNJ ― Maintain the Grand Dessein.


Messages : 94
Points : 235
Avatar : ange du destin
Crédit : @mashed woods
Créature : ange du destin
Occupation : inquisiteur du "grand dessein"



Sujet: ― Signaler sa fiche Jeu 30 Nov - 22:05

---

Et voilà ! Tu as enfin terminé de remplir ta fiche et tu es tout impatient de rejoindre l'aventure parmi nous. Pour cela, il te suffit de nous prévenir en en remplissant le petit code ci-dessous et l'un des administrateurs viendra valider ta fiche.

Code:

[url=liendevotrefiche]J'ai fini ma fiche,[/url] merci.
[code]<b>célébrité</b>- prénom nom[/code]
Rudi Roth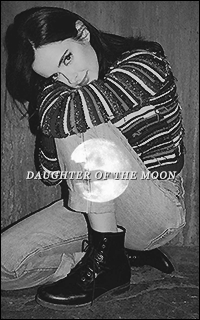 Messages : 12
Points : 5
Avatar : Krysten Ritter
Crédit : Ellcrys


Sujet: Re: ― Signaler sa fiche Jeu 21 Déc - 20:56

---

Ca,

c'est fait! *scratches from the list*

Merci d'avance à l'admin qui s'en chargera!

Code:

<b>krysten ritter</b>- rudi roth

_________________




My name is Rudi Roth, I'm alive and well. I lost radio signal in pacific swell. I've been lying for months, I've been struggling to cope. I saw the end of the world, and I think I broke. Got lost in summer sixty-nine, and led you all to believe that I was doing fine.  I went to see the globe in gold and vivid red.
Vera Guerrero
✕ Not just evil, she's a deamon


Messages : 520
Points : 295
Avatar : emmeraude toubia
Crédit : av@emma /si@tumblr
Créature : oracle deamon
Age : one hundred and thirteen years-old, but she's twenty seven in apparence
Statut civil : single
Occupation : evil at full time


– MORE WICCA
Pouvoirs: lancer des boules de feu, téléportation par le feu, voir l'avenir
Grimoire:
Inventaire magique: boule de cristal des oracles

Sujet: Re: ― Signaler sa fiche Jeu 21 Déc - 21:42

---

Je vais attendre l'avis de

@cam noguerra

_________________

— We're supposed to feel, we're supposed to love and hate and hurt and grieve and break and be destroyed but we are deamons.
Contenu sponsorisé